JULY 24, 2018
Solaris Farms Brings a Better Cannabis Cultivation Model to Las Vegas
Solaris Farms is on a mission to prove indoor quality cannabis can be grown in high-tech greenhouses at an industrial level without compromising your product or your bottom line. Located just minutes from the strip next to the North Las Vegas airport, this unique desert greenhouse cultivation facility has already begun redefining the technological standard needed to pass the most stringent testing environments. As they continue to improve their own designs, construction skills, and operational management team to meet the competitive landscape, their team is looking toward the future of commercial-scale cannabis cultivation.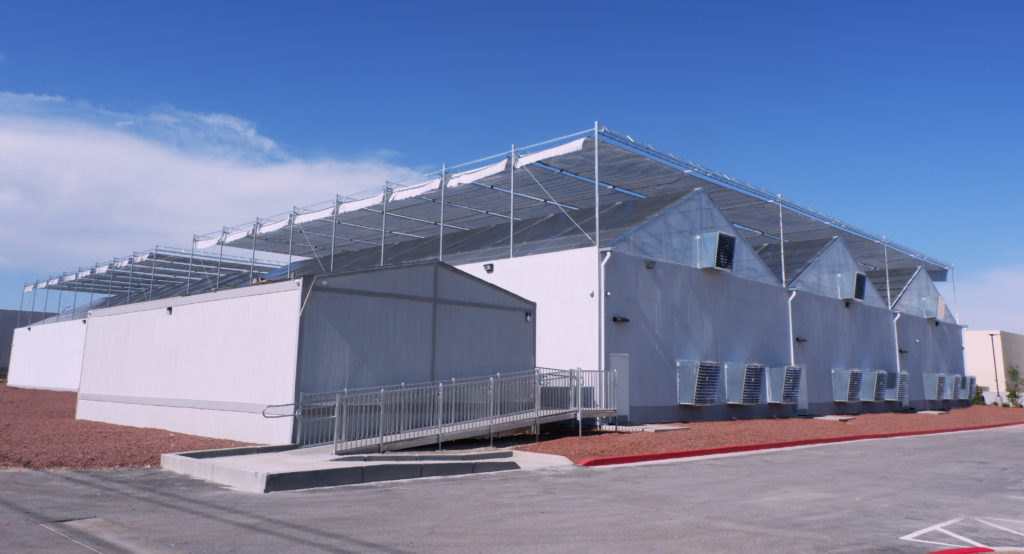 The most advanced desert cannabis greenhouses are already in Las Vegas
Solaris Farms sits on 12 acres of prime real-estate that includes 328,000 sq ft footprint of canopy. Their cannabis greenhouse facilities feature anti-microbial floors, a central air spline to control contaminate intake, and a three-level shading system developed in Kuwait and Saudi deserts to control temperatures. Cooled water is housed in underground water tanks and monitored by state-of-the-art electronic controlling systems and a proprietary fertigation system. In addition to controlling and automating as many aspects of the cultivation as possible, 88% of the space inside Solaris Farms' greenhouses utilize a corrugated benching system that allows for easy cleaning and maintenance while maximizing outputs.
According to the cultivation operation's general manager, Michael Sassano, Solaris Farms is designed to be a dynamic, scalable, and replicable greenhouse model for cannabis cultivation. Proving that profitability and quality product don't have to be mutually exclusive, Solaris Farms costs are practically unheard of by industry standards. With target build costs of $100 per sq ft and target growing costs at less than $200 a pound, Sassano and his team are proving that consistency and control are possible in outdoor grows.
"Even more important, is to consistently control the environment and protect the crop from any contaminants in the ever stricter lab testing world we live in," said Sassano, "We are already onto our third generation of designs and we are expanding rapidly to keep pace with leaders while keeping an eye on up and coming competitors."
As testimony to their global vision, Solaris Farms has already designed and built cannabis greenhouses for other groups. Their team is currently designing a multi-acre greenhouse operation in the California desert which is less extreme and more humid than Nevada's. They are also designing a hybrid-greenhouse for cultivation in Florida in addition to cold weather glass greenhouses for a cultivation operation in Canada. In addition to their dynamic greenhouse designs, Solaris Farms also offers management services, where businesses can learn from expert growers who will train and work inside our facility to take the knowledge back to their markets.
In addition to their Nevada cultivation license, Solaris also holds a production license and is the exclusive Silver State franchise holder for the Nectorbee line by The Green Solution (recently rebranded as Jhusi), giving them almost 250 different products to choose from. It is through this production license that Solaris Farms and its partners are poised to make the most impact in Vegas and international markets. Later this year, almost 100,000 sq ft brand campus will open to some of the technologies they invested in but also unique new brands, like local favorite Hunter and Leaf. The boutique brand launched its premium pre-roll line in Spring 2018 and is already exhibiting strong sales, rave customer reviews, and cross-market brand recognition.
"Hunter and Leaf is both proud and humbled to be the first brand premiering in partnership with Solaris, said Sara Kennedy, one of the brand's founders, "Their dedication to quality, attention to detail, and business integrity make them the perfect fit for us as we launch in the Nevada market."
Upping the ante for cannabis cultivation and production
Recognizing the unique opportunity presented by a tourist town with 54 million visitors from every State and almost every country in the world, the management team at Solaris Farms understands the potential for cannabis brands developing in Las Vegas. Though a small geographic area, the global appeal of Sin City means cannabis businesses can easily get more brand exposure for less, especially when it comes to advertising dollars.To round out their full stack of management services, Solaris Farms has also partnered with several dispensaries and is associated with the largest distribution company in the state, making Solaris Farms THE choice for cannabis brands looking to enter the Las Vegas market and make an impact.
"We basically combined all of the great ideas from all of these different markets and environments and we came here," said COO Frank Eskandar, "[We came to Las Vegas] to build something that hasn't been built before; a greenhouse in the desert. Nobody has ever done that [for cannabis]."
Not only have the industry veterans and doctors behind Solaris seen and learned from the mistakes of cannabis cultivars in other markets, their management and investing power has propelled them to build one of the largest cannabis licensee groups in Nevada.
The ability of Solaris Farms to produce high-quality cannabis at a high volume is urgently needed in an industry that, at times, seems plagued with shortages. As the final phase is completed in 2019, the operation's entire 328,000 square feet should produce approximately 100,000 pounds of cannabis bringing them on-par with the upper tier groups in the United States. While bigger isn't always better, when it comes to meeting the incredible demand for more and better cannabis products seen in legal markets, bigger is definitely best, at least in Sin City.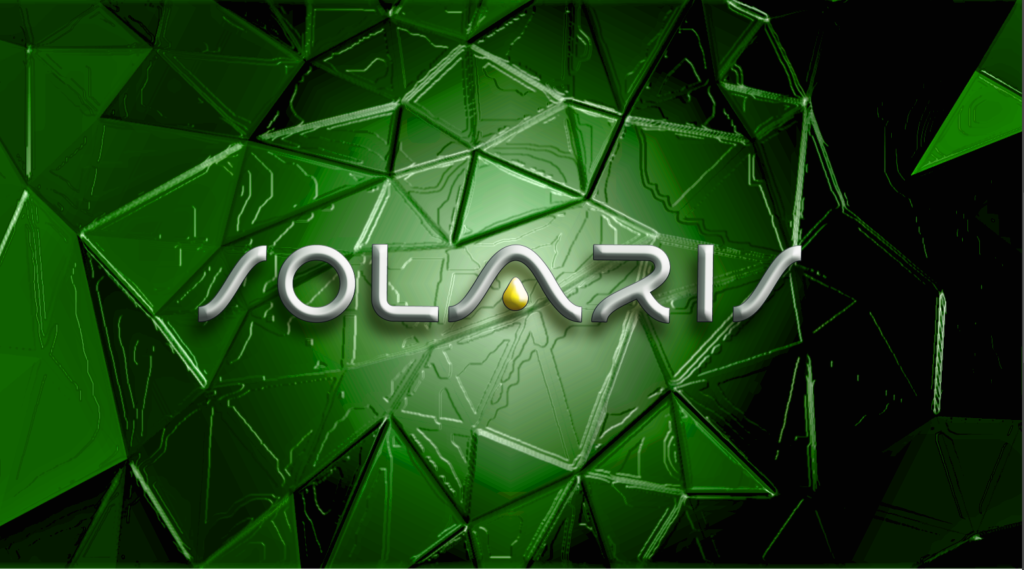 The next generation of cannabis greenhouse solutions is here
With new markets emerging and existing markets developing at a breakneck pace, it's clear the cannabis industry is growing up. As the industry matures, consumers demand and deserve more than what they're getting and cannabis businesses need a better way to grow. Solaris Farms not only understands this but hopes to lead the charge for streamlined cannabis cultivation solutions that are consistent and trustworthy; from the looks of it, they're already well on their way. To learn more about their brands or cultivation operation, visit Solaris Farms online or email [email protected].