REDEFINING THE FUTURE OF CANNABIS CULTIVATION
Solaris is a large-scale industrial hybrid greenhouse cultivation in Las Vegas competing in the most cannabis-friendly state, which boasts brand recognition, tax benefits, and public company appeal.
Solaris Farms is one of a few large greenhouse cultivators in Las Vegas, Nevada. After perfecting cultivation, Solaris is now focused on developing brands. Expansion to top 20 North-American size has been carefully planned and is in the funding process.
Our strong management team of industry veterans committed to a high degree of corporate professionalism with high-tech equipment, modularity, automation, scalability, and business processes.
The result is profitability, passing product of high quality for a low cost and at scale.
Embrace the Future of Cannabis with Solaris Farms
Professional and corporate
High quality at low cost
One of the very few profitable operations
Vertical integration of cultivation, brands, and distribution partners
Plans to scale to top 20 North-American size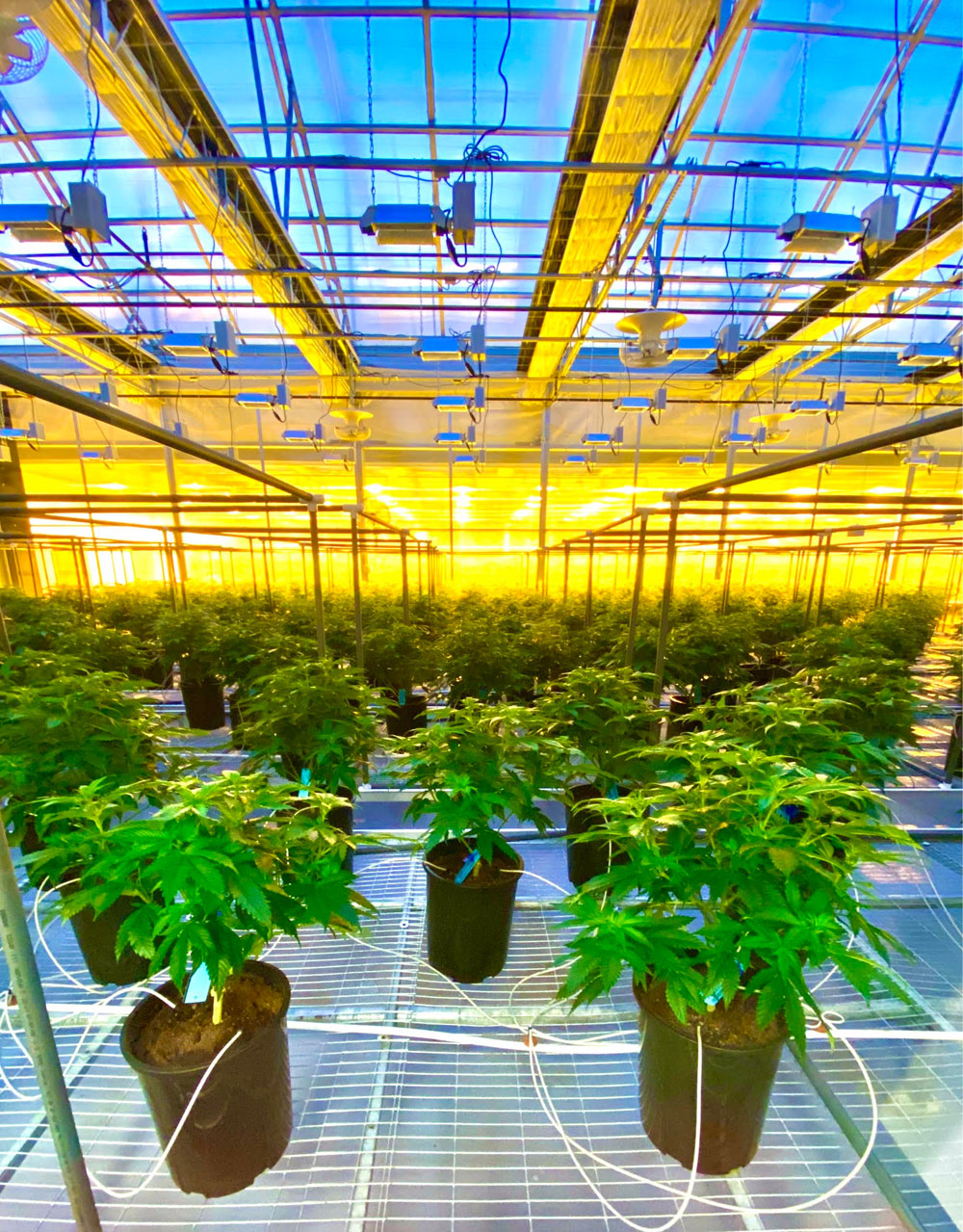 Cannabis cultivation just leveled up. Will your brand pass muster?
Over time, cultivation will become more commoditized, with power shifting to distribution, production and brands.
The Solaris brand encompasses vertical integration of cultivation, production, and distribution, and offers product solutions to complement its initial base cultivation.
Cultivation – Top notch genetics in high-tech desert greenhouses
Solaris started with top notch genetics (25-32% THC) and adapted them to the desert environment.
We housed them in desert hybrid greenhouses to keep an eco-friendly footprint, full automation, and design/management scalability.
We then added professional corporate business processes, feedback loops, strong data tracking and management reporting.
The result: indoor quality at outdoor prices.
What makes Solaris cultivation unique?
The first operational Nevada high-tech hybrid greenhouse
Energy efficient building and equipment
Temperature control adapted to desert extremes
Specialized airflow with 24′ Greenhouse tops
3-level shading system: exterior, interior, blackouts
Cultivation control and planning with multiple sensors, data graphing, and analysis
Automated fertigation, custom irrigation, and environmental controls
Anti-microbial floors and walls
High-tech post-cultivation: equipment; UV-C, Ozoners, Carbon, Hepa, Chlorine Dioxide
Creating extensive partnerships and networks in Nevada is key
Nevada is a marketing mecca where 45 million tourists from around the world can easily learn about your brand
Solaris Farms partners make our collective one of the largest in the Silver State.
Vertical integration of cultivation, production and distribution positions for national, corporate and brand level expansion.
Our growing number of partners include:
2 partnered dispensaries
18 dispensary buyers
9 grow licensees
15 production licensees
5 distribution licensees
8 different service providers
Invest in Tomorrow with Solaris Farms
Solaris Farms offers opportunities in branding, partnerships, expansion, and real estate in a tax-advantaged opportunity zone.
Connect with the Solaris Farms team today to learn more about how you can get started or involved.
GET IN TOUCH