NORTH LAS VEGAS, NEVADA: Solaris Farms, Nevada's largest commercial cannabis greenhouse operation, is bringing a new model for cannabis cultivation and production to the Silver State. Founded in 2017 by one of the largest vertically integrated cannabis groups in the Nevada, Solaris Farms' hopes to help brands prove themselves in the Las Vegas market with a visionary approach to cannabis cultivation that includes turnkey management operations and state-of-the-art desert greenhouses.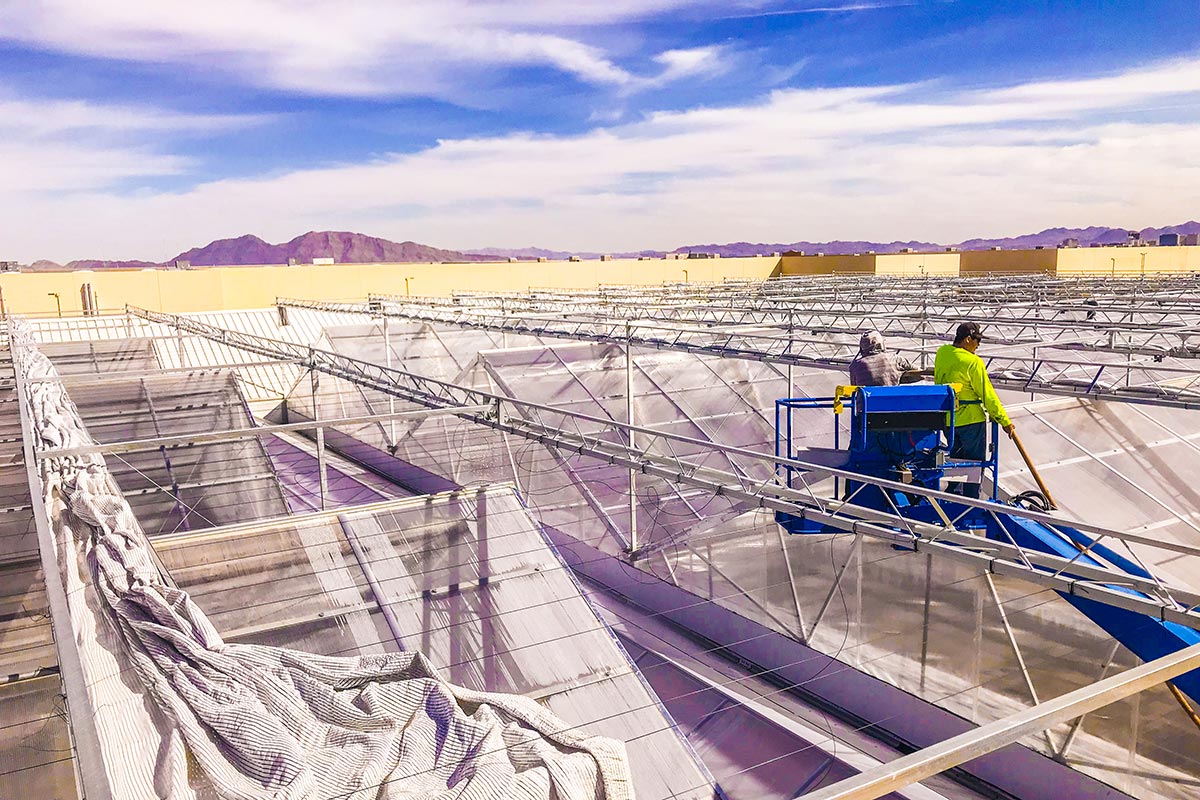 Designed specifically for extreme environments, Solaris Farms' 12-acres of desert cannabis greenhouses are the first of their kind. Developed after years of research and several trips around the world, the team behind Solaris Farms is helping turn the page when it comes to high-tech commercial cannabis grows.
Solaris Farms is developing its land in five phases, the first of which will be a 34, 000 square-foot facility slated for completion in 2018. When all five phases of development are completed, Solaris will be the largest Las Vegas cultivator in city limits with a total of 282k square feet of cultivation space alone. Solaris is not only a scalable model for cannabis greenhouse design and development, it is also a streamlined management solution for growers in every state, with building costs under $100/sqft and cultivation costs goals of $200 per pound.
"Hopefully, we can take this model and go to different states and say look: you have a license, you don't know anything about cannabis or how to grow it," said COO Frank Eskandar. "Let us manage it for you and build it for you for a portion of your sales."
Solaris Farms' turnkey approach to cannabis greenhouse cultivation couldn't be better timed. Internationally recognized one of the world's most popular resort cities, Las Vegas is one of the world's most visited tourist destinations. Averaging 42 million visitors a year, spending billions of dollars, the city has blossomed into an iconic metropolis in recent years. From ongoing revitalization efforts and an artist renaissance, cannabis is quickly becoming part of the rich culture, art, and history that can be experienced by visitors to Las Vegas.
Located in the heart of the cannabis industry north of the Strip, Solaris Farms is not only implementing a new model for cannabis greenhouse cultivation, they're also tackling production and branding by building the state's first cannabis production and brand campus, Hydra Labs, which will break ground in late 2018 or early 2019.
Since legalizing recreational cannabis on July 1, 2017, Nevada has emerged as one of the fastest growing, legal cannabis markets in the US. According to the Nevada Department of Taxation, cannabis sales accounted for approximately $386 million of the state's total taxable sales between July 2017 and March 2018, comprising approximately 19.3% of the Silver State's growth in taxable sales compared to the same period of the previous year.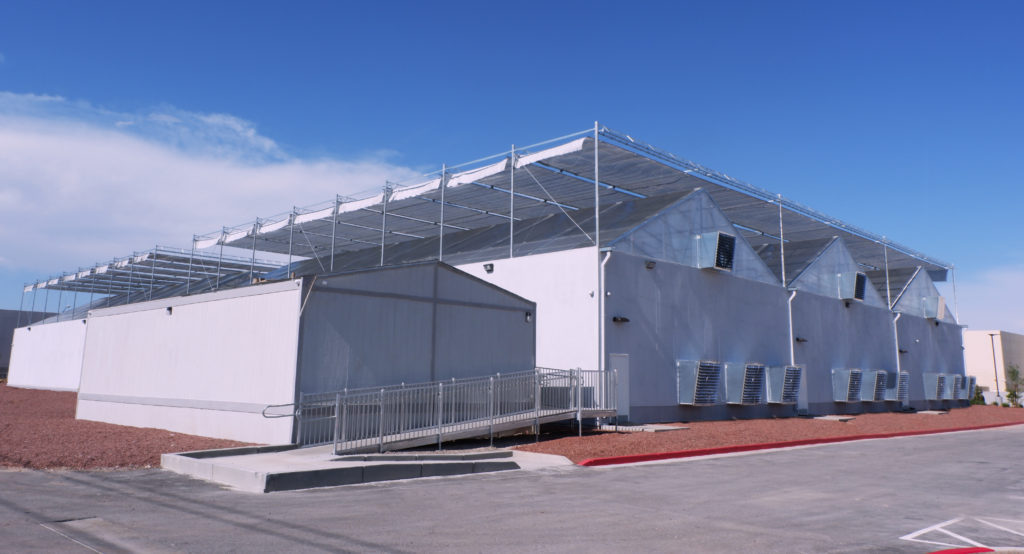 About Solaris: Solaris Farms is a leader in greenhouse innovation and one of the largest cannabis cultivation operations in the State of Nevada. With more than 12 acres of land nestled in the heart of Las Vegas, our team provides state of the art greenhouse cultivation facilities, design and operations management services, and investment opportunities for those looking to optimize their impact in the cannabis industry.
Solaris represents the best of what the marketplace must become as the cannabis industry matures into a global, economic powerhouse. To learn more about our design, management, and consulting services, connect with our team solarisfarms.org or email us at [email protected].
Media Contact: Sara R. Kennedy | 310-293-4933 | [email protected] | In the Weeds Consulting